More data
In addition to basic spatial datasets you can also order auxiliary thematic datasets at data.nextgis.com:
All data are georeferenced. Request more information about prices, order terms and other details about these datasets in our live chat or at data@nextgis.com.
Elevation
After placing an order you will receive elevation data for your region.
The following datasets are available:
Elevation contours with custom step
Digital Elevation Model (DEM). Resolution of 30 meters if below 60°N, 250 meters if above
Hillshade (same resolution as DEM)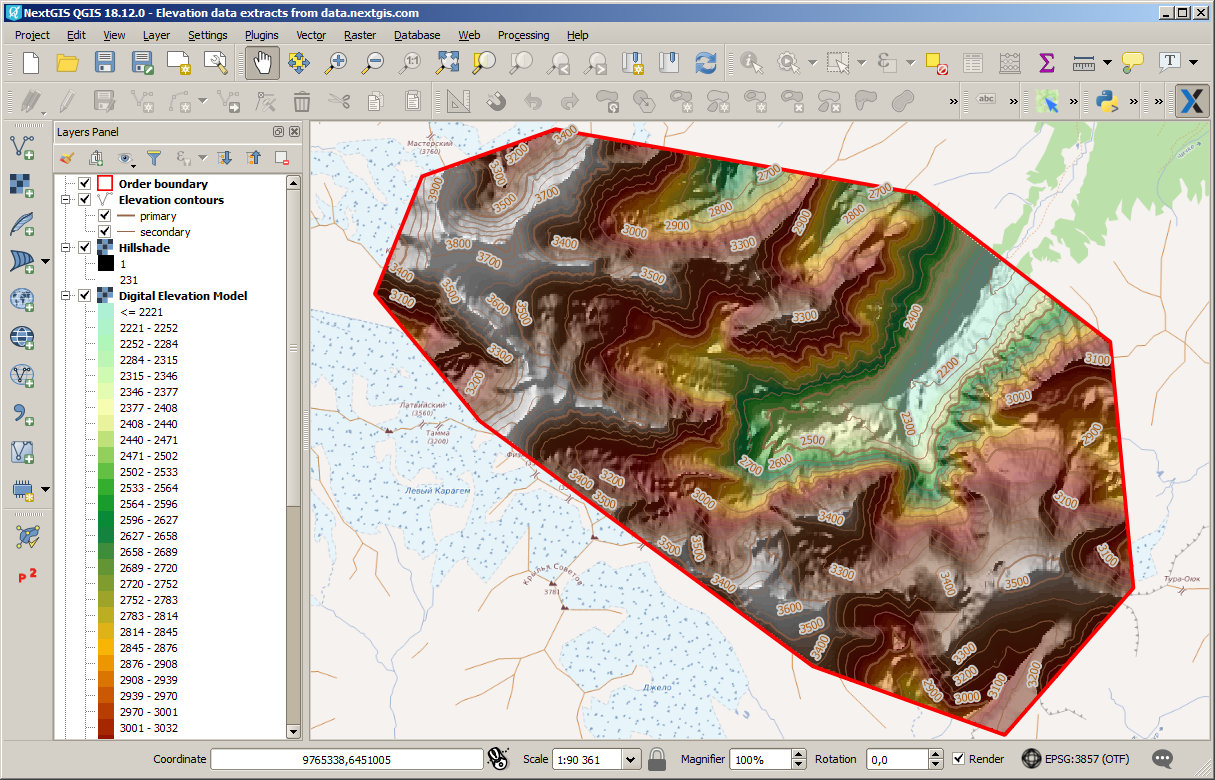 * Price for 1 region at country subdivision level.